Conveyor Type Hot Plate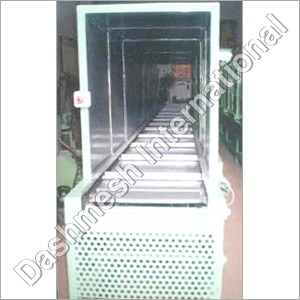 Conveyor Type Hot Plate
Product Description
Conveyor Type Hot Plate
Rust proof surface finish, seamless quality, noted prices, low maintenance requirements, excellent performance and dependability are the reasons why our Hot Conveyor Type Hot Plate is hugely acclaimed. This is made under the surveillance of prominent professionals keeping in mind the several requirements of the domain using sophisticated techniques. Thus, our offered Conveyor Type Hot Plate is extensively demanded among the masses. In addition to this, due to all, we are widely acknowledged as noted Exporter, Manufacturer and Supplier.
Products Features:
Quick Turnaround Time
Accurate Designs
Efficient Performance
Ergonomic Design
Optimum Performance
Sturdy Design
High Thermal Stability
Corrosion Resistance
Less Power Consumption
High Performance & Reliable Machinery & Equipment
Innovation & Professionalism
Advanced Technology
Experienced Core Staff
Timely Execution & Delivery Of Orders
Zero Maintenance
Optimum Performance
Silent Operation
Corrosion Resistance Body
Easy To Operate
Space Saving Design
Why Dashmesh International?
High Performance & Reliable Machinery & Equipment
Innovation & Professionalism
Advanced Technology
Experienced Core Staff
Timely Execution & Delivery Of Orders