Aluminium Foil Pleated Rotary Type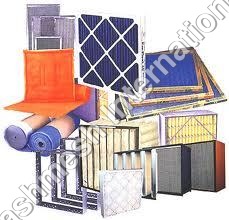 Aluminium Foil Pleated Rotary Type
Product Description
Established in the year 1970, we are engaged in the business of manufacturing and supplying quality Aluminum Foil Pleated Rotary Type. The machine is made with the help of modern tools and state-of-the-art technologies that ensure high strength and durability. It is typically used to fold aluminum foils by the process of doubling back and then pressing. The offered Aluminum Foil Pleated Rotary Type is highly demanded in different paper and foil making industries.
Features:
Foil can be adjusted as per requirements

Ability to pack single layer and double layer paper

Automatic lubrication
Aluminium Foil Pleated Rotary Type
Width of the Roller: 310 m.m.
Pleat Depth of Pleater: 2.5m.m to 3.5 m.m./5MM/7MM.
Aluminium Foil Side Bending Systems both side.
Automatic Pleat Length Cutting Unit with Pneumatic opt.
Pleat Counting Systems. Digital Display.
Roller Material is H. Carban steel.
Electrical control Panel Easy approach to the Operators.
Motor a/c Drive with speed control unit. Attached Gear Box.